While browsing for dress shoes last week, I came across this pair of Original Penguin Wingtips on the
Nordstrom website
for 50% off. There are only two colors available, but they are on sale…so I can't complain much. Although this isn't the first time we've come across
problems with a Nordstrom sale
on this blog.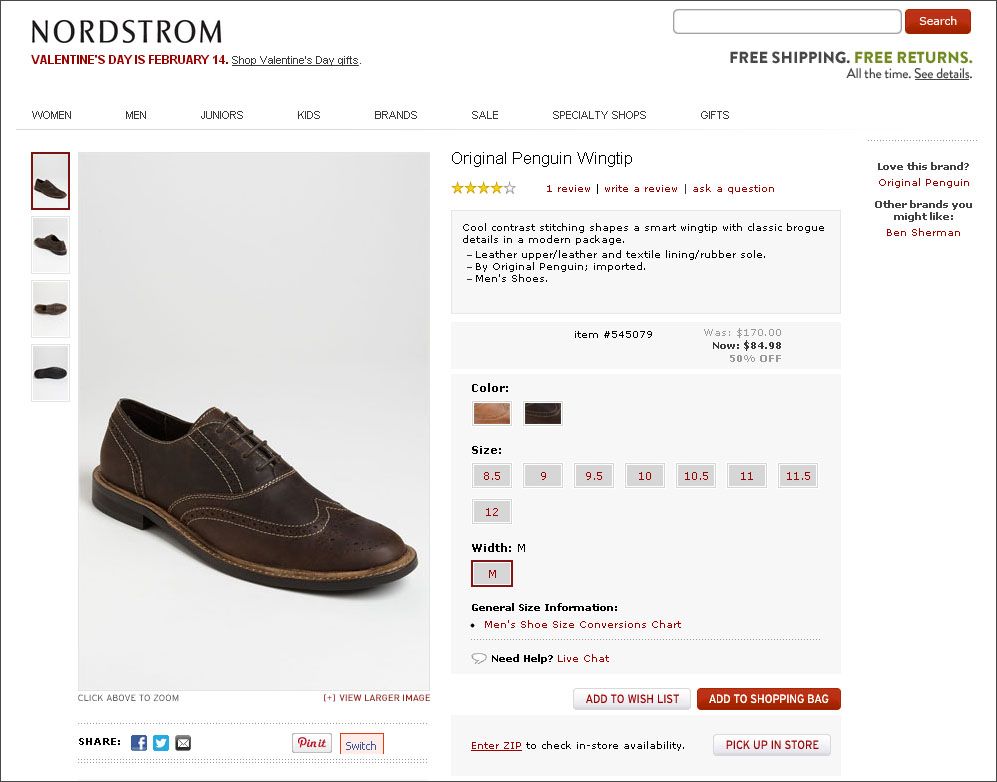 The color swatch on the left is titled "Light Brown," and the color swatch matches. When I click on this swatch, the main product image changes to light brown, but the thumbnail images of the shoe still remain in the Chocolate color. If you click on those thumbnails to see the other angles, they display in the Chocolate color as well. Hmm… Nordstrom does not make the color selection for this product very easy.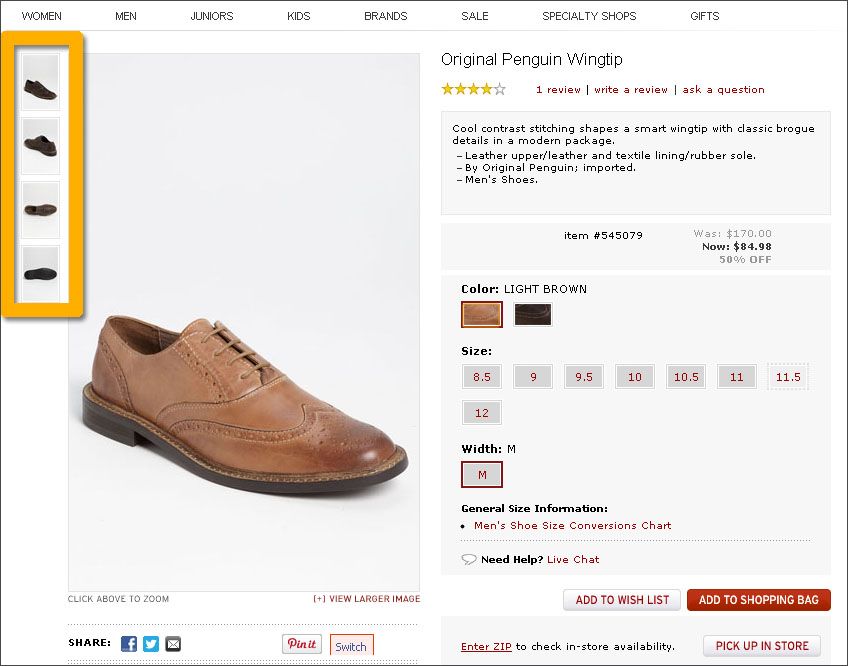 Another thing I found odd is when I click on the color swatch "Chocolate," the main image that displays is the picture of the shoe's sole – I doubt that this angle will help anybody choose the shoe they would like to buy!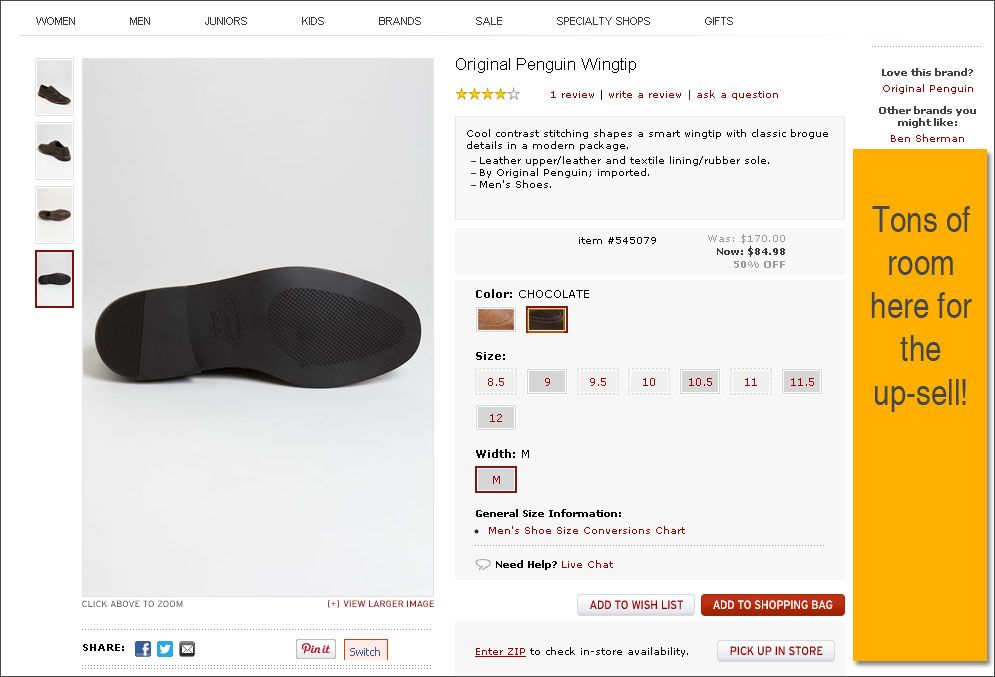 Another thing that Nordstrom is missing out on is product recommendation. Why do they have these small messages of text, but no images? There is so much white blank space below that they could be using, but they're missing out on that opportunity for the up-sell.